You've taken the first step and have decided to hire a tutor for yourself or your child, but how do you make sure you're getting the most out of the session? There are a few simple things to keep in mind.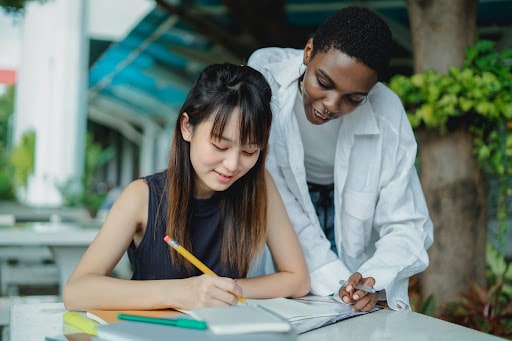 Have an idea of what you want to work on beforehand. Have there been any particular challenges lately? Attempt to tackle the work on your own before the session so you can pinpoint the problem areas, and come in with a list of things you want to discuss with the tutor.
Make sure you bring in all the materials you need – pens, pencils, notebooks, calculators, etc. The last thing you need is to get to your tutoring session just to realize you forgot something, or having to get up in the middle of a video call to find something you forgot. Bring in any materials you want to cover in the session, such as homework, or send them to your tutor via email beforehand.
Keep in mind your priorities for learning – you may not be able to get to everything in every session, so focus on the most pressing issues.
Most importantly, have patience with yourself and your tutor. Go into the session with a 'growth mindset' – which is the belief that your level of intelligence can always expand and grow if you keep working at it.
Catherine Sheridan is a Finance Professional currently working with Race Rock Capital LLC, and she offers tutoring services with a focus on SAT, ACT, and GRE math prep.