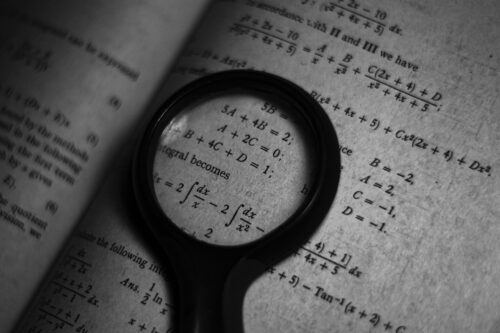 Choosing the right format for math tutoring is crucial for effective learning. In this blog post, we'll explore the pros and cons of in-person and online math tutoring to help you make an informed decision.
Pros & Cons of In-Person Math Tutoring
PRO: Personal Connection
In-person tutoring allows for face-to-face interaction, fostering a stronger personal connection between the tutor and student. It enables real-time communication, making it easier to address questions and concerns promptly.
CON: Scheduling Constraints
In-person tutoring requires coordinating schedules, which can be challenging for busy students and families. Availability and location can become limiting factors.
PRO: Physical Manipulation
Some math concepts require physical manipulation of objects or visuals. In-person tutoring provides hands-on opportunities to engage with manipulatives, aiding comprehension and problem-solving skills.
CON: Travel Time and Costs
Meeting in person necessitates travel, leading to additional time and transportation costs. It might not be feasible for students living in remote areas.
PRO: Immediate Feedback
With in-person tutoring, immediate feedback can be provided, ensuring that students grasp concepts correctly and make necessary adjustments in real-time.
Pros and Cons of Online Math Tutoring:
PRO: Flexibility and Convenience
Online tutoring offers flexibility in scheduling and learning from any location with internet access. It accommodates students' busy schedules and eliminates the need for travel.
CON: Limited Physical Interaction
Online tutoring lacks the face-to-face interaction found in in-person sessions, which can affect the personal connection and communication between tutor and student.
PRO: Wide Range of Tutors
Online platforms provide access to a broader pool of tutors, allowing students to find the right match for their specific needs and learning style.
CON: Potential Technical Challenges
Technical issues like connectivity problems or software glitches may occasionally disrupt the tutoring session, impacting the flow of learning.
PRO: Technology-Based Tools
Online tutoring platforms often integrate interactive tools, virtual whiteboards, and resources that enhance the learning experience, making math concepts more engaging and accessible.
CON: Self-Motivation and Distractions
Online tutoring requires students to stay focused and motivated without the physical presence of a tutor. Distractions at home can hinder concentration and productivity.
Conclusion
In conclusion, both in-person and online math tutoring have their advantages and drawbacks. Consider your preferences, learning style, and logistical constraints when deciding which format will best support your math learning journey. Remember, what matters most is finding a skilled and supportive tutor who can guide you towards success in math!
Remember, what matters most is finding a skilled and supportive tutor who can guide you towards success in math!